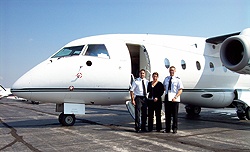 A private charter with Ultimate Jetcharters can only benefit your business. Here are just some of the ways you'll experience the Ultimate Difference:
Complete flexibility with your flight schedule
Privacy – you control who's flying on your flight(s)
Convenience – fly out of private airport facilities that have up-close, free parking and no long check-in lines or intrusive security checks
Increased personal safety and security
Elimination of layover and connection hassles
Significantly reduced travel-related stress and fatigue
But the most important way you'll experience the Ultimate Difference is increased employee efficiency and productivity. When you set the schedule of where and when to travel, your employees and your company benefit. There are no long check-in lines, no security hassles, and no lost luggage. Passengers can literally park their cars and walk into the lobby of a private airport facility (FBO), show our crew their ID, easily check their luggage and board the aircraft – all in just a matter of minutes!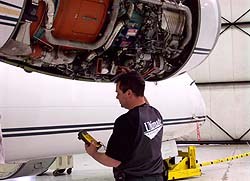 Besides these benefits, Ultimate Jetcharters has an unequalled commitment to customer satisfaction. Everything we do is to ensure that each and every flight is a wonderful experience for everyone involved.
Exemplary Customer Service and Flight Management. From our first contact with a client to our post-flight follow up, our professional staff and flight crews do everything possible to ensure smooth and reliable service on every flight.
Highly-Trained and Experienced Flight Crews. Our Captains, First Officers, and Flight Attendants all receive the most advanced training in flight safety. In fact, all our pilots receive initial and recurrent training that goes above and beyond the standards required by the FAA. All Flight Attendants are CPR-certified and trained in the use of an Automated External Defibrillator (AED).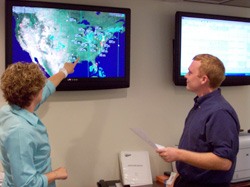 Certified In-House Maintenance. Our highly-skilled team of certified Maintenance Technicians is the secret behind our success. Keeping our fleet of 30-seat Dornier 328 and Embraer 135LR Jets flying on schedule is no small feat. The extraordinary ability and dedication of our Maintenance Team is what allows Ultimate Jetcharters to enjoy an industry-leading dispatch reliability rate of over 99.8%.
24/7 Flight Dispatch. Our Schedulers and Dispatchers are known for their ability to make the seemingly impossible possible. The fact that we operate so many like aircraft allows us to provide our clients with greater scheduling flexibility and control.
Unequaled Corporate/Project Shuttle Experience. Ultimate Jetcharters is the recognized nationwide leader in providing Corporate/Project Shuttle Service to major corporations. Since 2005, we've operated 22 different shuttle programs for Fortune-ranked companies. Our unique experience in this specialized field can be a valuable asset to any company that has a need to move personnel between two or more locations on a regular basis.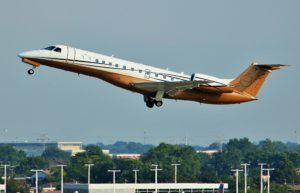 To learn more about Ultimate Jetcharters' Private Charter and Corporate/Project Shuttle services, please call Eddie or Jeff Moneypenny at 330-497-3344.