At Ultimate Jetcharters, we try to develop meaningful relationships with all charter prospects. Yet, no matter how hard we try, we will never be able to develop these meaningful relationships with every potential client. That is exactly why we work so hard to develop meaningful relationships with other Charter Operators and Brokers. Oftentimes, you already have established these important relationships with prospective clients.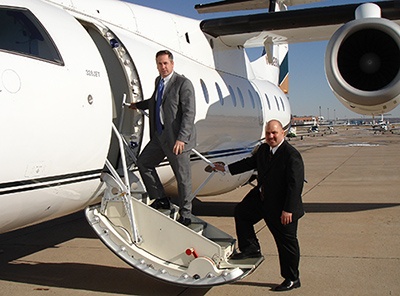 For any of you that have worked with us before, you have probably heard us say, "We don't want your client. We just want your client on our aircraft." That simple, straightforward philosophy is at the heart of the relationships that we like to develop with Charter Operators and Brokers. We will always go way out of our way to make sure that your relationship with your client is not only preserved but strengthened. And you can always count on us to be completely candid and direct in all of our dealings. Now, this will mean that sometimes you will not like to hear what we have to say. However, the good aspect of this approach is that you will always know exactly where you stand with Ultimate Jetcharters. In our industry, knowing exactly where you stand at any given time can be the difference between a satisfied client and a dissatisfied client. Of course, we will always do everything possible to make sure your clients are very satisfied with the service we have provided.
Over the past 30 years, we have been very fortunate to have had the opportunity to work with some of the best Charter Operators and Brokers in the country. In fact, some of our best business has been the direct result of the strong relationships that we have developed with other Operators and Brokers. If we have not had the good fortune of working together yet, please call us today and let's start developing that meaningful and mutually-beneficial relationship. For those of you that we have worked with before, please let us know if there is anything that we can do to better serve you and your clients.